Let me start by saying : I'm sitting and writing at my kitchen table in West Vancouver in the Unceded Musqueam, Squamish, and Tsleil-Waututh Nation Territories. I am grateful to be living and working on this land.
There is so much critical thinking and an extremely heightened awareness around topics of race and culture these days, especially since the heated#blacklivesmatter protests around the police brutality and the death of George Floyd in May 2020. The better awareness and discussion around topics of race have brought issues like cultural appropriate to the table. This means, taking an image, symbol, idea, song, or something from a group of people that you are not part of and using it for self promotion without paying respect or asking permission. I first encountered this idea while brainstorming around costume ideas for #Burningman2019. I desperately wanted to make myself something out of feathers to fit the bohemian cool ethos. In the end, I did not, because I suspected it could be seen as cultural appropriation, and also because feathers make MOOP  - matter out of place - and that's against the #tenprinciples.
We have our own race and culture issues in Canada - and they are (in my opinion) more centred around Indigenous peoples. This winter, I visited the Capilano Suspension Bridge in Vancouver with my family and stood in awe of the trees, and of the totem poles. I took photos, and as I am wont to do - wanted to post them on Instagram. I didn't.  The idea that I would make a culturally inappropriate misstep held me back. I found myself asking as a middle aged, well-educated white woman:
"Can I take photos with totem poles and post them to Instagram?"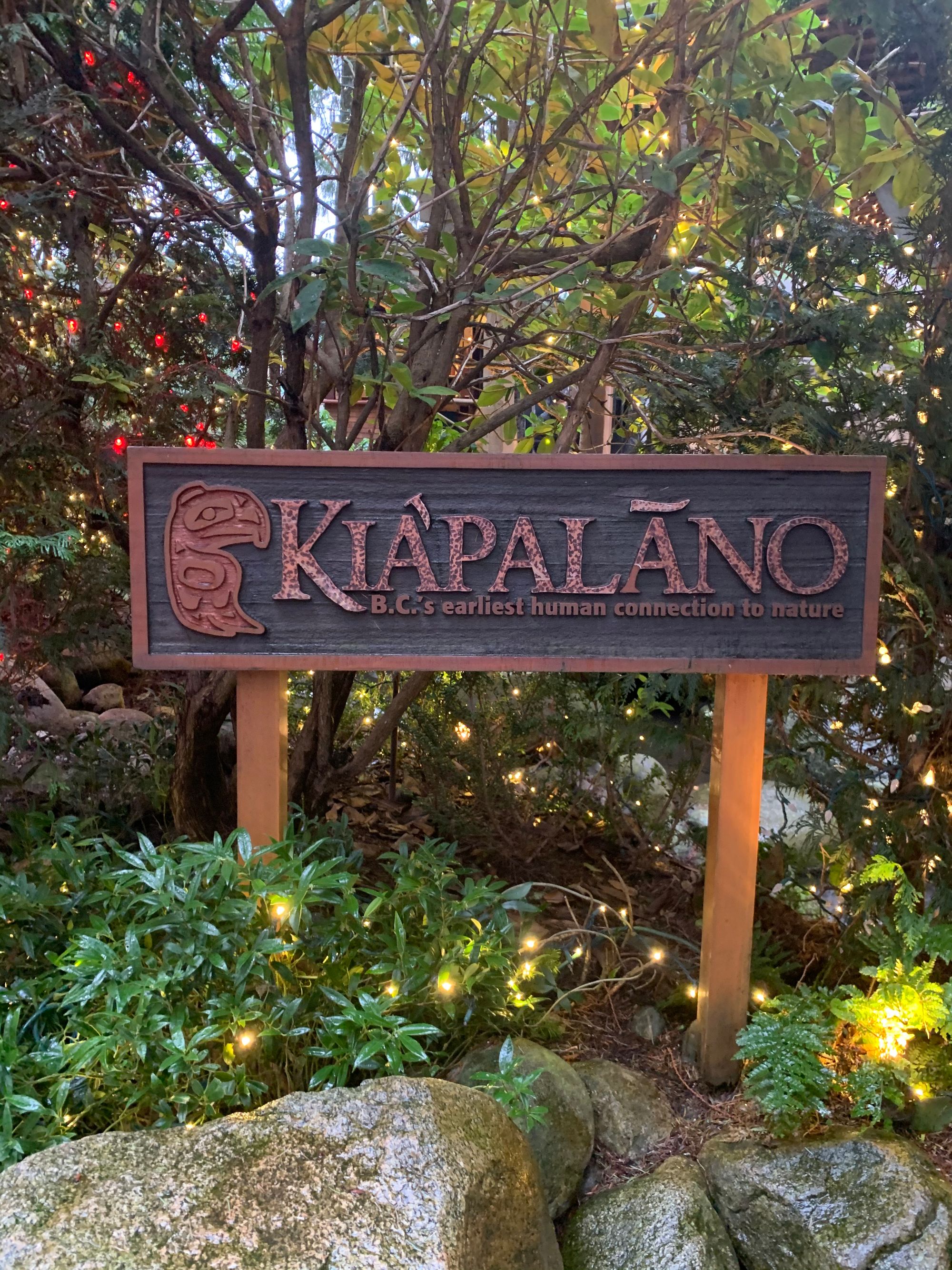 I don't.

Instead, I first try to find a good answer to that question. There is unfortunately no great answer for this. I keep reading and following a basic online course from @bcit on Indigenous Awareness. This is at least a step in the right direction. The short form answer to the question of cultural appropriation seems to be that you must know where you are, know which peoples have made the art and to acknowledge and thank them. Ideally in their native language. There is a protocol - and it looks like this:
"I give thanks and acknowledge that it is my honour and privilege to be able to work, live and play on the unceded territory of the Coast Salish people, including the territories of the xʷməθkwəy̓əm (Musqueam), Səl̓ílwətaʔ/Selilwitulh (Tsleil-Waututh) and Skwxwú7mesh (Squamish) Nations."
This is the proper way to begin any official event or ceremony in British Colombia - and is actually taking place already - in government speeches, and also in short form as a morning announcement over the PA system at my children's public elementary school. Progress.
I decide to post the photo as a question
& a chance to share what I've learned:
(... so far, more people are interested in the photo I posted of my new haircut. Bit dissapointed in that. Was thinking - we could start a real discussion.)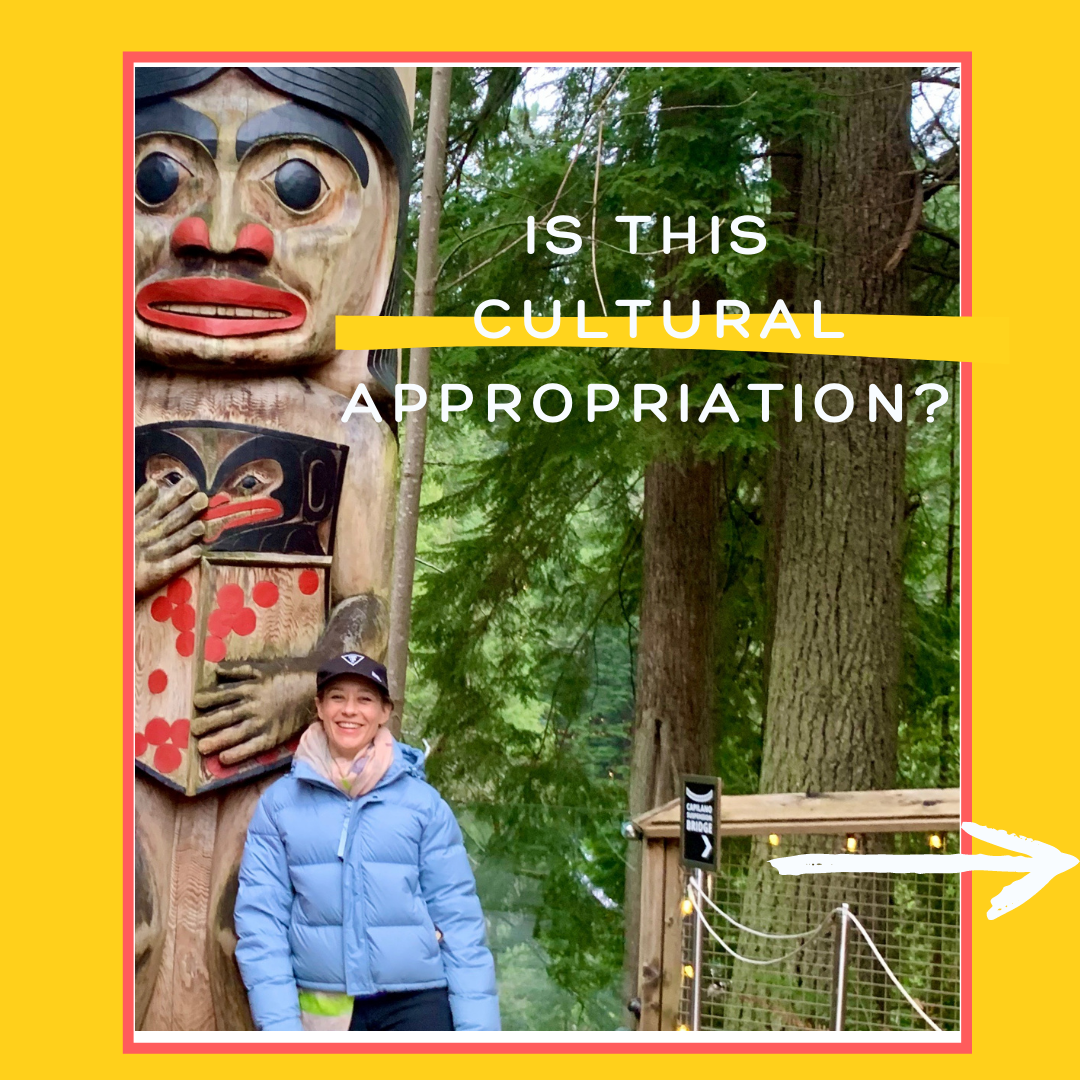 I'm drawn to learn more for two reasons.
Although I have no ties to Indigenous people and perhaps am romanticising this idea - I have the strong feeling that their traditional practices can help lead us out of our climate crisis. It just seems so obvious. I want to learn more about this, and see how we might find connections between traditional, respectful practices and a sustainable way forward.
"Traditionally, their societies were communal: every member had a role and responsibilities, there was equality between men and women, nature was valued, and life was cyclical." - Indigenous Awareness 101 via BCIT

2.  I feel a responsibility to educated my children about my country, in an accurate way. Since they have grown up in Germany, they have really no background learning on Canada's Indigenous Peoples - instead they have only the stereotypes of Indians from Hollywood and Industry - Playmobil figures, and TV shows like Yakari and Lucky Luke with historical stereotypes of cowboys and Indians. This is not ok for me. I grew up in Winnipeg with a pretty solid education in the Plains First Nations - we often took school trips to old forts and could learn about the buffalo, the nomadic ways of the first nations and see things like tipis and traditional clothing made out of the buffalo skin. I know when they think of the Canada's Indigenous Peoples they don't have the same images as I do - and it's my job to change this. Plus - this is such a unique history, that it should be interesting.
I start learning with Indigenous Awareness 101. It is an excellent base. From here, I have direct links to relevant treaties, the reconciliation process and videos to learn about different Indigenous Peoples in British Colombia. I keep reading. It's interesting, but so heavy. I realise my 'solid' education was hugely lacking, that I knew nothing of residential schools, of the conditions in reserves, or thought about how it must change a person, a people to be so forcibly assimilated for so many years. I remember my mom, working as a school counsellor on the coast, being exhausted by the problems. But still.
I begin to think that history and education around Canada's indigenous people may change in my lifetime. Residential schools may be seen as cultural genocide, the smallpox epidemic of 1862-3 may be seen as germ warfare, land claims and treaties may be legally challenged. At the least now, I have the basis of information for discussion. And I can imagine that by posting photos of Indigenous Art in the right context, one of respect and awareness of issues beyond beautiful carvings - I am actually doing something right. That's my story, and I'm sticking to it.
AM I (STILL) BEING IGNORANT? Please educate me - send me infos, feedback, ideas, criticisms - and help me learn.
What I'm reading right now: a story of how this man saved his town & the trees that will save us all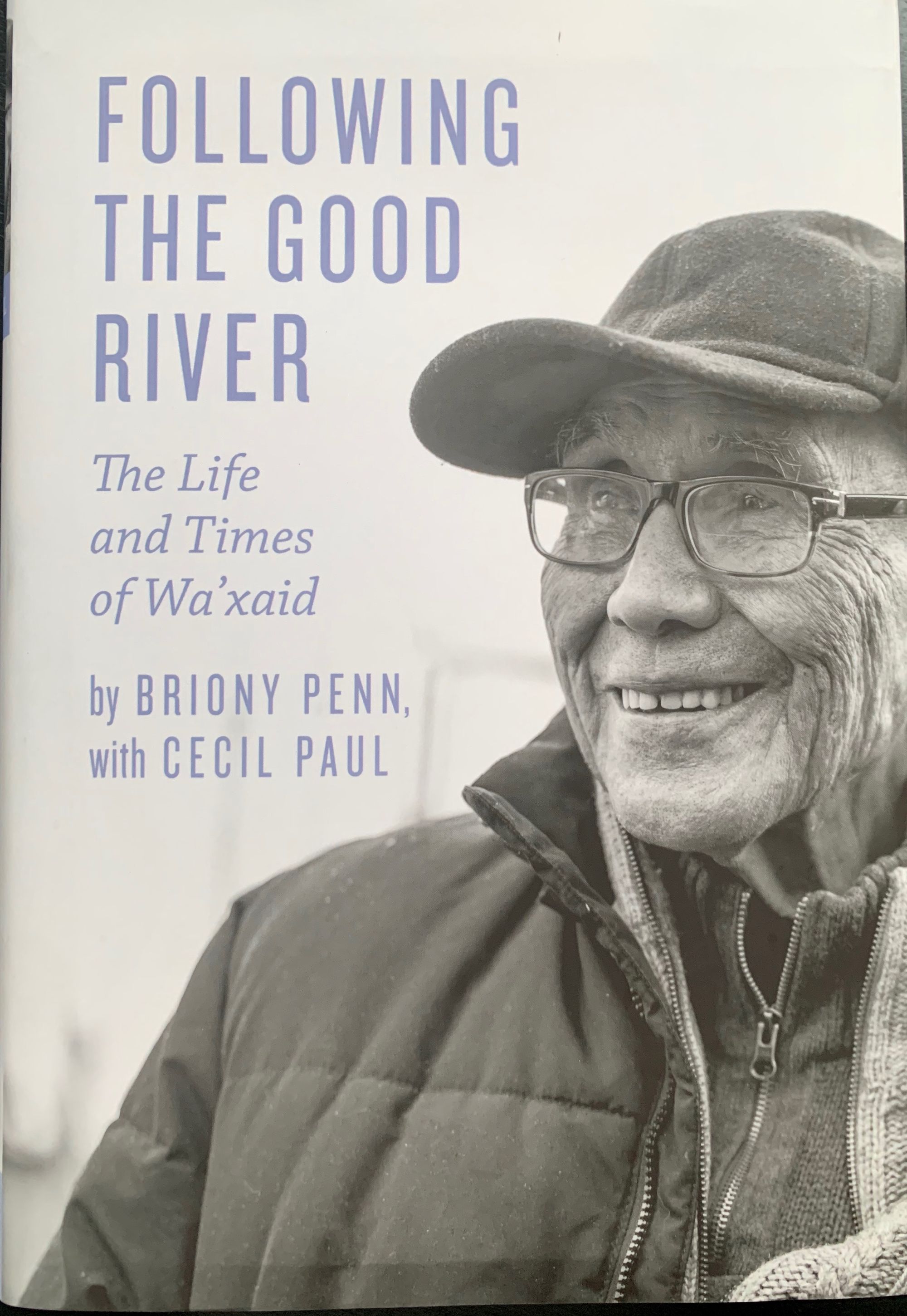 What I'm reading with the kids: definitely more accurate than Yakari and Lucky Luke