Meet Katrin Jahns, Director Global Marketing & Communications at Steady, previously the first employee in my start up Makerist. As employee number one, Katrin did everything at one point, but her superpower was helping us to build sticky communities and incredible relevance ahead of the curve on social platforms like Pinterest, Instagram and Facebook, a best in class content marketing set up and a true love brand for the DIY world.
After five years in this fast-paced startup, Katrin came to me to ask for a longer break from work for a sabbatical. I was not overjoyed because it just meant more work for me, but I was honestly joyful for her to have this chance and knew I could not say no. So we talked and planned and made it work for everyone.
This is the point of finding the right place to work - a great work relationship goes both ways. You have to be willing to invest your time and skills into a company, and the senior managers there have to be willing to invest in you and your dreams. This is what keeps people around for 5+ years; and what makes a high performing team.
At 28 years old, Katrin and her boyfriend sublet their flat in Berlin, and hit the road for four months in South America - touring Argentina - Peru - Chile - Bolivia and Ecuador, on the hunt for the best local chocolate bars. While making my case for sabbaticals as the next 'Must-Have' employee benefit, I asked Katrin some questions to better understand her experience : and found them so fresh and inspiring, I wanted to give them the full space they deserve. Read on, below.
What was the impulse for the sabbatical?
The nice thing about being the last person over 30 in Berlin who doesn't want to take out a loan for property is that you have money left over for travel. Provided that you don't have so many material desires otherwise. My boyfriend and I had had the idea for a long time that we could save on free time and take longer breaks on a regular basis. Or work regularly from abroad. What would have cost a lot of educational work for employers in 2018, will perhaps become more of an option for a lot of people after Corona.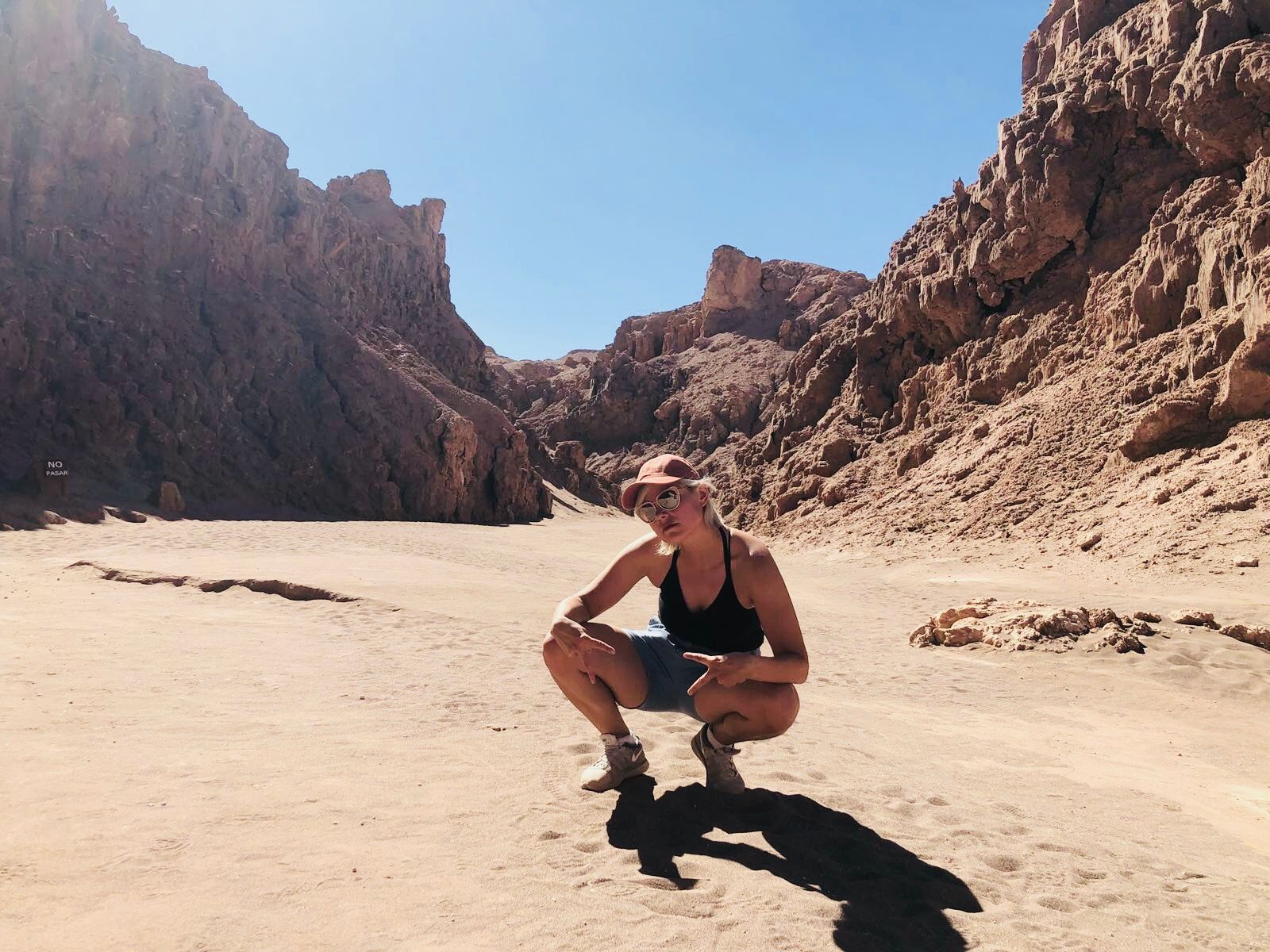 Did you have a plan of what you wanted to do, or goals you wanted to achieve?
The goal was to have no goals for once. Okay, except for one thing: try as many of the most popular chocolate bars as possible in each country. It worked, but most of them were terrifyingly dull Mars imitations. But I also just wanted to get some distance from professional life and that business version of myself. For someone who went to college, I started working full-time fairly early – at 21.
I was 29, had just slipped past burnouts several times, and somehow felt trapped in the treadmill already. On my first day at work after the trip, I felt like an alien, although I couldn't have asked for a nicer welcome back. At home I cried my eyes out, drank a hazelnut schnapps and was finally sure that I wanted to quit after nearly 6 years - even though I really liked the job. I didn't know who I was without it anymore.
Did you change location / where you lived?
I knew that I wanted to use my time off to travel to new places - so the sabbatical itself was in a different location. But we did not really move for it - we knew we would be returning from our trip after 4 months. We had sublet our apartment in Berlin. In fact, we wanted to move to Barcelona temporarily in April 2020, but unfortunately a global pandemic spontaneously thwarted our plans. But it is clear to me that in the future I want to work from abroad on a regular basis, maybe 3 or 4 months a year.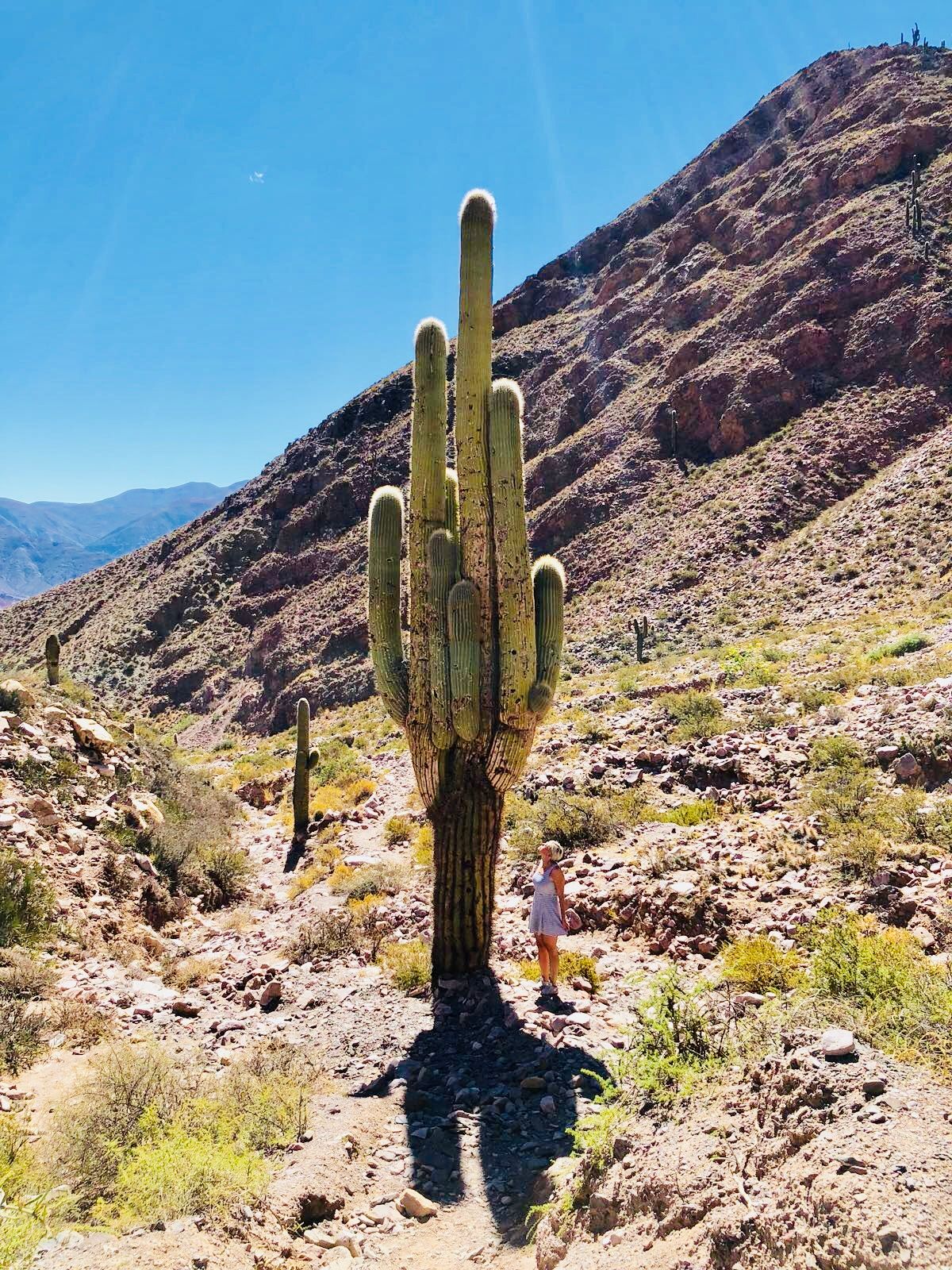 What was the most important learning you gained about yourself during your sabbatical?
In your professional life you are always replaceable and I think that's beautiful.
In my early twenties I found that scary, but since my return it's always been a fantastic, relieving thought that takes a lot of stress away from me. This also applies to employers. They're all replaceable: If it doesn't work here, it will work elsewhere. Not that I have to, but I'm not afraid of getting fired anywhere at all, for example. Okay, I still have a bit of trouble letting go of constants in my life. Moves, for example, throw me off track for months. But with my travels since 2018, this has gotten a lot better.
If you want to follow Katrin's journey, check her out on LinkedIN or Instagram.